Womens love bringing different bags for different occasions and in accordance with their clothes. Trends and styles of the bags has changed over the years. 
But leather bags never goes out of style. They can go very well with every outfit and gives you a classy and cool look.
Italian artisanal luxury bags are the coolest range of leather bags. They are very versatile and add a touch of bohemian vibe to your personality. Even if your style is more conservative or preppy.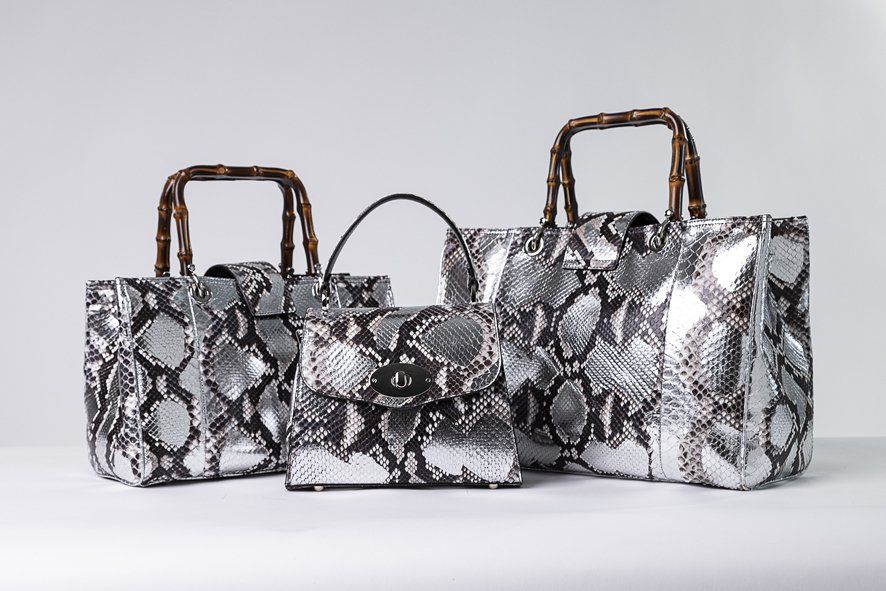 Some other popular styles of Leather bag :
Distressed Leather Bag :
Distressed leather bags can actually be considered as the most ideal and perfect bag solution for women. They share a unique feminine layout that features multiple functional compartments.
Multi-Colored Leather Bag :
These multi-colored  bags are comparably more casual looking than other leather bags. You will often see students carrying these bags. Many girls and women use it for casual activities because these bags are comfortable, flexible, trendy, and spacious.
Brown Leather Bag :
These bags are very popular too. Not only because of its brown color that matches and goes well with everything. But , because they are so trendy and fashionable. Womens love this bag , because they accessorize it for their daily activities.
Leather bags are a  great investment for your wardrobe. It is must to have a leather bag in your collection.